High Quality
Blenders & Juicers
Over 4300
reviews on
Productreview.com.au
Must have products from our top sellers
Featured Products
Blenders
Juicers
Cooking Appliances
Fitness
Enjoy the boundless power and precision
Optimum Products
Optimum Blender
Optimum Juicers
Optimum Home Cooking
Optimum Home Exercise
Generous 30-Day Money-Back Guarantee
At Froothie we guarantee customer satisfaction by offering a 30-day no-questions-asked money-back guarantee. We want our customers to be 100% satisfied with their purchase & be able to test out our amazing appliances at home risk-free. Discover why people love the Optimum brand.
What our community has to say
Kelly

H3000 2nd
Incredible! I love my juicer!
Makes for the most perfect juice! The blades are incredible and do all of the work for you. I make fresh juice and ice-poles with my juicer and I am so impressed with this machine!
Fadia

Mamma Mia
Love this product! So compact and easy to use and clean
I have been using the Optimum Mamma Mia for about a month. Absolutely love that it's so compact easy to use and clean. I also that it's one device that can mince, shred, slice, juice and make pasta.
Natalie

Bon Appetit
An amazing stand mixer!
What I love most about this mixer is the large but lightweight metal bowl, making it perfect for baking larger batches yet also easy to handle and wash. The timer function allows me to just leave it unsupervised to do its job, knowing it'll stop automatically after the set time. In addition, the suction cups at the bottom keeps it firmly in place so I don't have to worry about its stability. It's quieter than I expected too, especially for a larger mixer like this. Definitely recommend!
Emilly

Magicook
Amazing! 
So many incredible sites for this machine but especially making infused syrups and nut milks - the best! We are obsessed with our rosemary & sage infused syrup we made using the Magicook Pro!
Candy

9200A
I love this blender!  
so powerful and the blades are sharp enough to blend whatever I need - ice, beans, fruits & veggies etc. I use it almost every day for smoothies, dips and soup etc - all work wonderfully! Very easy to clean as well! I can't wait to use it to make my nut butter soon!
The Optimum 9400's Features, Functions and Benefits on Getting into Raw cooking with Zane
Remember to subscribe to the Froothie YouTube channel (FroothieTV) as there are many more recipes to come!
Froothie Optimum G2.1 Platinum Series Vortex blender review
HI GUYS! I FOUND OUT WHAT I DID WRONG WITH THE NUT BUTTER. THE NUTS SHOULD HAVE BEEN ROASTED. MINE WERE RAW. IF YOU USE RAW NUTS YOU SHOULD ADD SOME OIL. ROASTED NUTS RELEASE THEIR NATURAL OILS.
Review Froothie Optimum 9200A Vortex Blender + recipe
This is another collaboration between Froothie and myself. I'm a complete kitchen tool geek. Love trying new kitchen devices. I'm pretty impressed with this blender so far. Can't wait to experiment more with it.
Special Deals on Refurbished models
Refurbished Blenders
Refurbished Juicers
Refurbished Home Cooking
Refurbished Home Exercise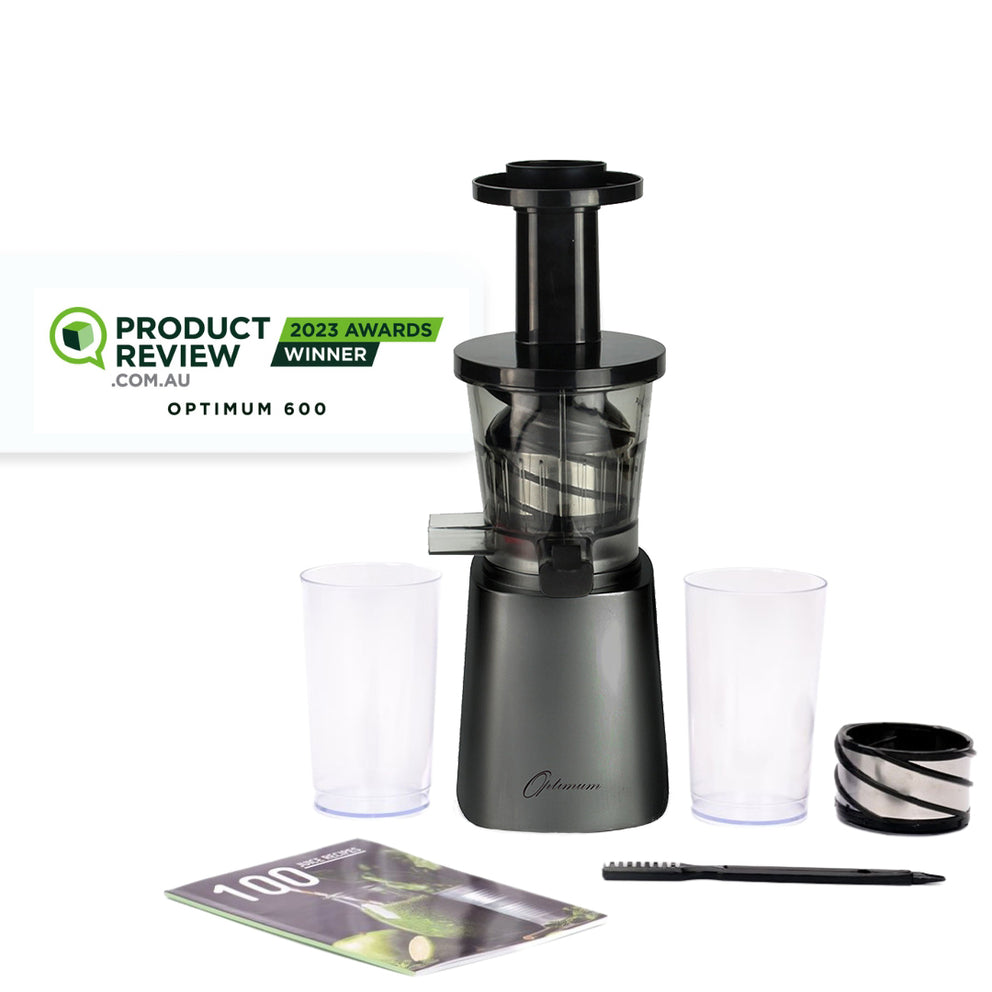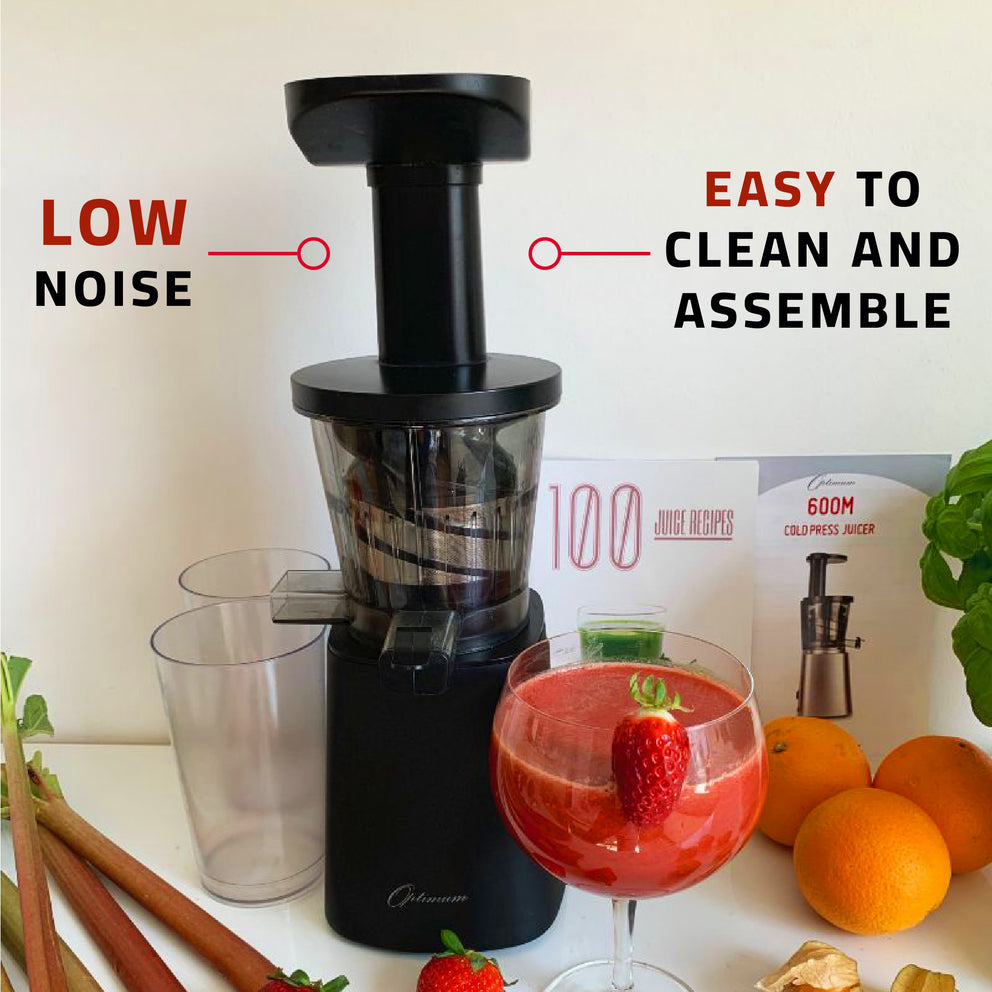 EX-DEMO Optimum 600M - Best Compact Cold Press Juicer - 2023 Award Winner
$309.00
The Optimum 600M Juicer includes: 30-day money-back guarantee 1 x Optimum 600M Cold Press Juicer 1 x Juicing Screw (Auger) 1 x 600ml juice cup + 1x residue cup Fine Strainer for Juice, Nut Milk and more Blank Strainer for Ice Cream and Sorbet Cleaning Brush and Tamper 24x7 Support & amp; Warranty 100 Juice recipes Comprehensive Warranty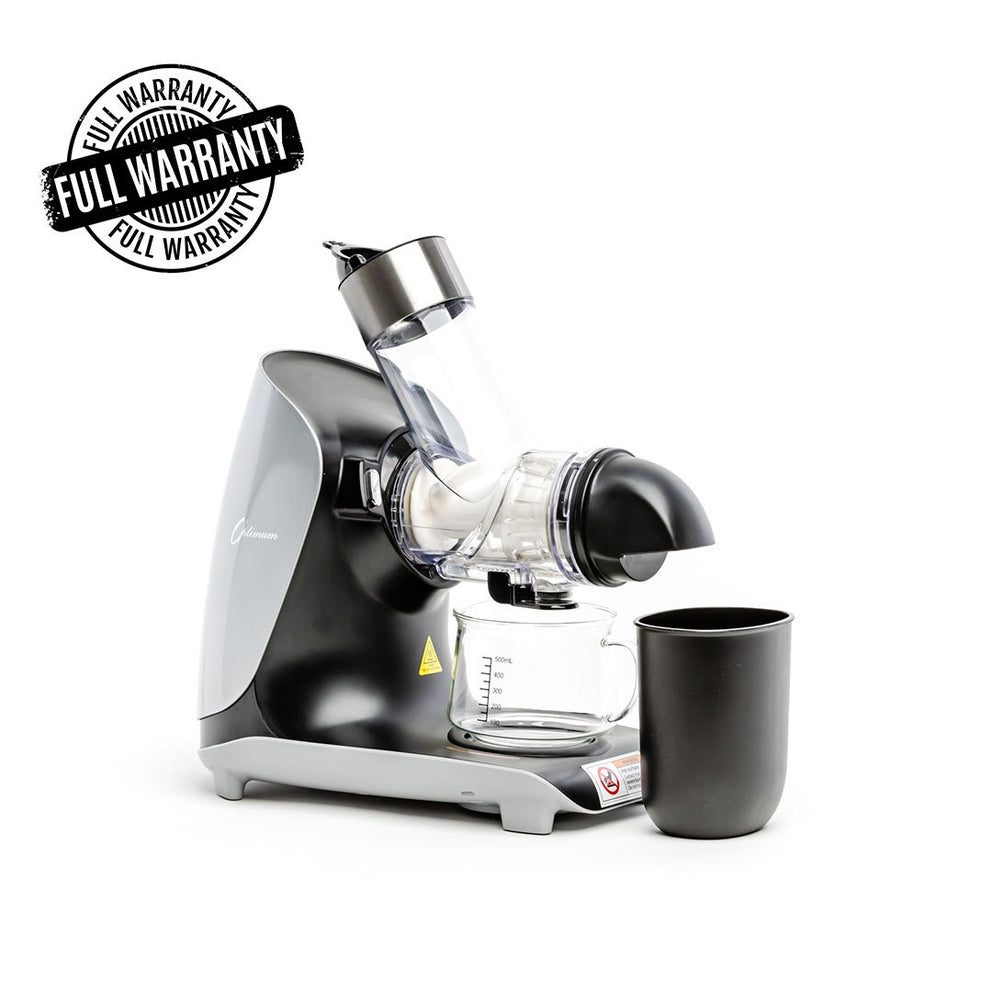 Optimum H3000 2nd Gen EX-DEMO
$495.00
The Optimum H3000 2nd Gen Juicer includes: 30 Day Money Back Guarantee Juicer base with bowl and feeding chute 1 x glass juice jug 500ml + 1 x residue cup 750ml Portable Vacuum bottle Ceramic Auger (Juicing Screw) Fine Strainer for Juice, Nutmilk and more Juicer cleaning brush + tamper 24x7 Support & Warranty 100 juice recipes Comprehensive Warranty
Ex-Demo - CircuPlus EMS Massager
$233.00
THE CIRCUPLUS INCLUDES: EMS Belt 4 x Electrode Pads Remote Control DC Adaptor with 2 x Cable Wire for Electrode Gel Pads User Manual 24x7 Support & Warranty Comprehensive Warranty TECHNOLOGY DEVELOPED & TESTED BY LEADING INSTITUTIONS CircuPlus uses Electrical Muscle Stimulation to simulate the act of normal exercise, generate a pleasant warmth and efficiently massage the user, resulting in a general feeling of relaxation and comfort. The massage effect of CircuPlus may help alleviate pains, tensions and could soothe aches. As much as we hate to admit it, healthy habits are hard to come by. We sit and lie down for longer hours than we are active, and foods good for us usually sends us turning the other way. With CircuPlus, you could be able to easily incorporate a major health benefit to your lifestyle. Unknown to most people, the foundation of good health is built upon healthy circulation. Your blood cells are responsible for transporting oxygen and nutrients throughout your body to help carry out all the mundane body functions you often take for granted. Without active blood cells to keep your body at its optimum, you will often find yourself feeling lethargic, prone to falling ill and taking longer to heal wounds or fight off viruses. If all these apply to you or someone dear to you, it is time to pay closer attention to your circulation to ensure you stay active to keep your body healthy. With CircuPlus, however, a great step towards achieving healthy circulation could be made just by sitting for 20-30 minutes a day - yes, it is unbelievably easy! Try Now CIRCUPLUS EMS MASSAGER FEATURES: Could Improve Blood Circulation: Poor circulation is a common problem in the elderly and people suffering from certain medical conditions, including Diabetes and High Blood Pressure – these are, unfortunately, often unable to engage in conventional exercise. The EMS Technology behind CircuPlus simulates the act of normal exercise, causing the muscles in the lower legs and feet to repeatedly contract and relax – this means you will benefit from the results of normal exercise while seated and enjoying a relaxing leg massage. As a consequence, the CircuPlus may aid to boost blood circulation and could reduce blood pooling, which causes stiffness and swelling from prolonged inactivity. The thermal heating function on the foot pads of the CircuPlus offers further support and relief, so you will have an altogether sense of relaxation and comfort. May Relieve Pain and Swelling: Swelling is often caused by poor circulation and can in turn result in pain in the swollen area. With CircuPlus, you can sit back, enjoy the soothing warmth (it boosts up to 45°C Thermal Heating), and let the relaxing massage soothe your pain and potentially increase your mobility and range of motion through the effects of electrical muscle stimulation. Could Reduce Cramps and Discomfort: If you are prone to leg cramps and discomfort, better blood circulation can help improve the problem. Therefore, if you are otherwise healthy, but work for long periods at a desk or have a sedentary lifestyle, then CircuPlus could help boost your lower leg circulation. Advanced EMS Technology: Electrical Muscle Stimulation (EMS) Technology induces reflex muscle contractions in the lower legs and feet to promote movement of the blood and loosen tense muscles. This means that, while the CircuPlus should not be seen as a substitute for normal active exercise, it does provide a means of exercising the lower legs passively while seated or otherwise relaxing. Your muscles will be active while you are getting a well-deserved massage. 25 varied Muscle Stimulation Waveforms: By incorporating a wide variety of diverse waveforms to stimulate the target area every session, conditioning (or habituation, where muscles get use to the same contractions and the effects of stimulation decreases over time) is avoided. This way, consistent results are achieved in muscle stimulation. You can choose to activate the Auto mode which takes you through all 25 waveforms or the Manual mode to select and customize your massage with your preferred waveforms. Body Electrode Pads: Additional electrode pads may help you stimulate and improve aches and sores in other parts of your body at the same time, such as the shoulders, arms and back, so you can target and potentially soothe all your problem areas with just 30 minutes a day. Quality Guaranteed by Optimum: The Circuplus EMS Massager is a well built high quality machine with up to 4 speed settings for optimal pressure. The muscle massage gun is lightweight and easy to use, helps you relieve muscle stiffness and soreness, enhances and expedites muscle recovery, workout recovery and relaxes your body. Loosen up your muscles for a deeper stretch before workout, yoga or pilates. Try Now CircuPlus is designed as an effective, relaxing massager that could help boost circulation in the legs and feet using Electrical Muscle Stimulation (EMS). EMS is an advanced technology used to mimic the neuromuscular responses in your body to induce involuntary muscle contractions. Using this technology, the CircuPlus may be able to induce a 'pumping' action in your lower legs by 'tricking' the muscles in your lower legs to 'squeeze' the blood vessels surrounding the muscles, and therefore could boost blood circulation. EMS technology simulates the act of normal exercise, causing the muscles in the lower legs and feet to repeatedly contract and relax - meaning you will benefit from the results of normal exercise while seated and enjoying a relaxing massage. Additionally, our CircuPlus is designed with 3 thermal heating modes on the foot pads, to achieve better results in a shorter time. Choose from 37°C, 40.5°C and 45°C heating modes anytime during your EMS foot massage to enjoy the soothing warmth of our thermal heating foot pads.
Compare To Competitors
Want to know how Optimum appliances compare to some of our biggest competitors? Explore our extensive range of articles, videos and comparisons to find out more.
Recipes & Videos
Make the most out of your Optimum appliance with recipes and videos.
Get Inspired
Froothie - A better life
Want to know more about Froothie? Well, buckle up and let's get to know each other!
About Froothie

Money-back Guarantee
We our offering a 30-day money back gaurantee, for our quality appliances*.
Know More
Our Partner
Focus on quality and durability has meant that each appliance is manufactured with precision.
View our partner